Don't know what to make for dinner? I have 24 simple dinner ideas for you!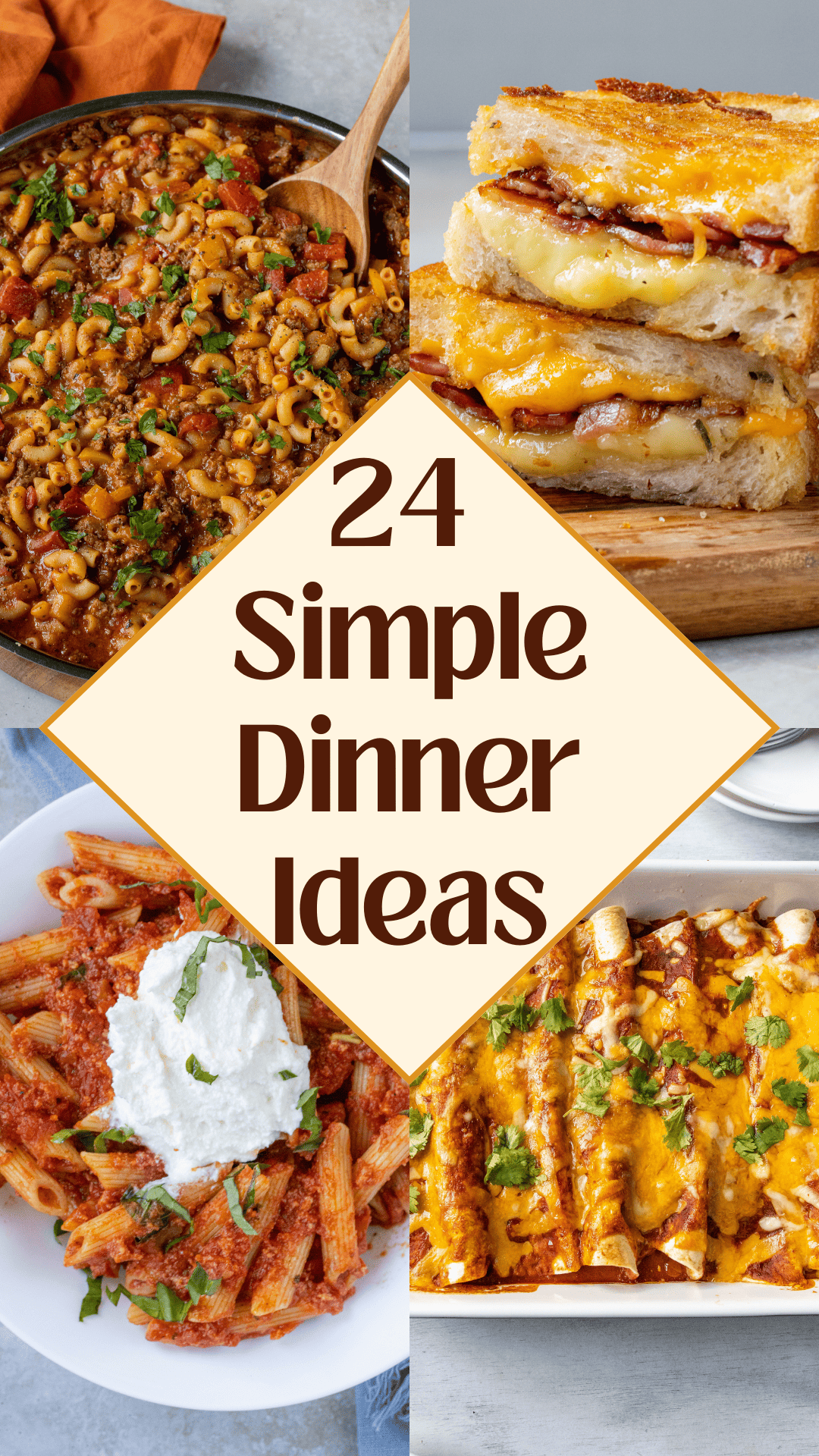 Whether you're a cooking novice or a seasoned pro, these quick, simple dinner ideas will inspire you.
So get ready to impress yourself and your loved ones with these hassle-free and tasty weeknight dinners. Let's make dinnertime a breeze!
Jump to:
Slow Cooker
Sandwiches & Wraps
Cozy Comfort Food
Pasta
Tacos & Burritos
Check out more recipes ---> All the Megan Vs Kitchen Recipes