Wondering what to serve with your quesadillas? I got you with these 20+ easy sides that will complete your quesadilla dinner.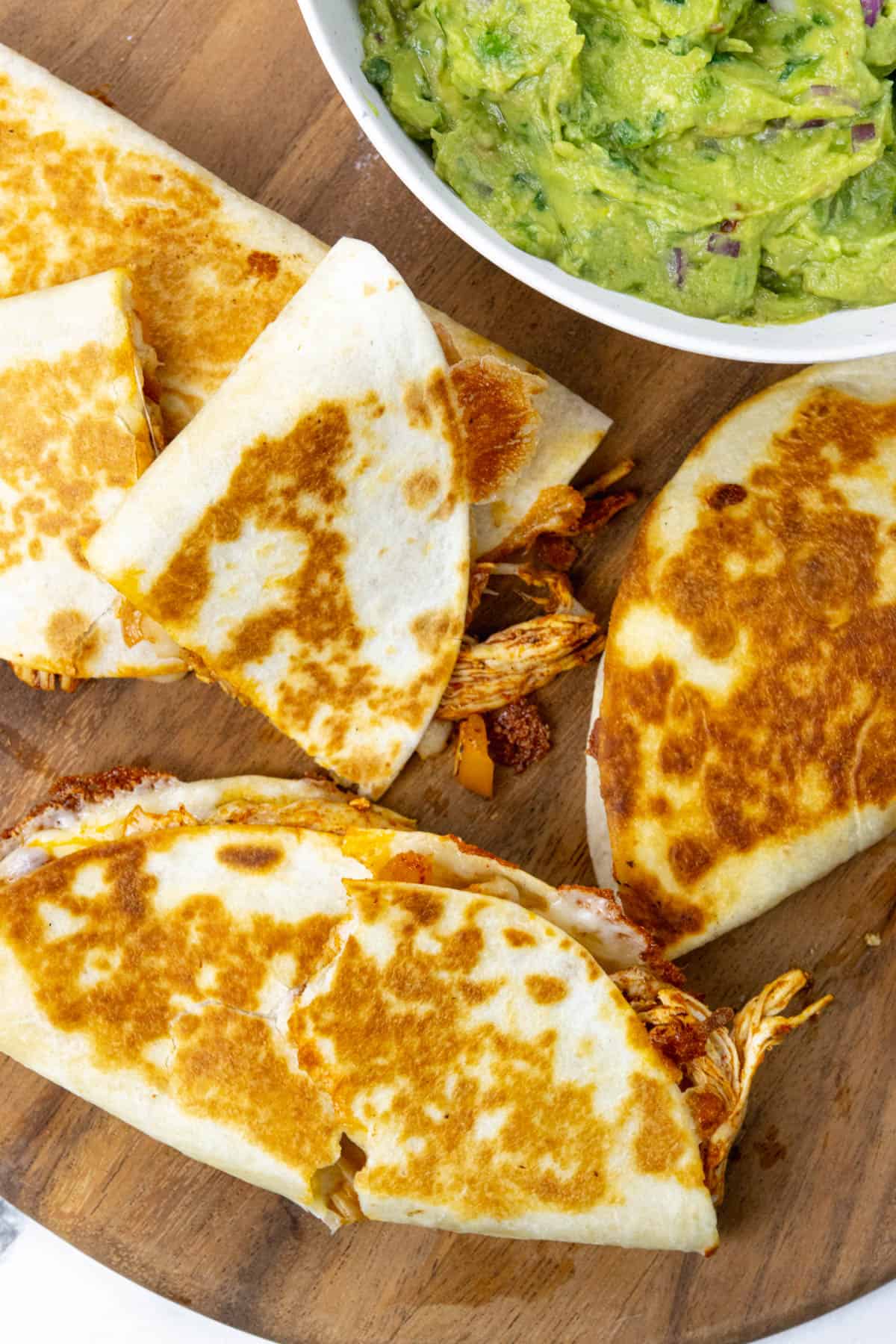 Jump to:
Rice
Cilantro Lime Rice
Mexican Rice
Spanish Rice
White Rice
Beans
Black Bean Salad
Refried Beans
Pinto Beans
Vegetables
Roasted Peppers and Mushrooms
Mexican Street Corn (Elotes)
Corn Salad
Southwest Salad (pre-made kit from the grocery store)
Fresh Cilantro
Mexican Slaw
Sauces
Corn Tortilla Chips and Salsa
Chips and Queso
Add To Your Quesadilla
Adding these to your quesadillas will make them 10x better, I guarantee it!
Pickled Red Onions
Sour Cream
Salsa
Squeeze of Lime Juice
Queso
Pico de Gallo
Guacamole
Easy Sides For Your Quesadillas
Need a quesadilla recipe?
Quesadilla Questions
What are the traditional ingredients in a quesadilla?
A quesadilla typically consists of flour tortillas, cheese (usually Monterey Jack or Oaxaca cheese), and sometimes other ingredients such as cooked chicken, beef, or vegetables.
Can I use different types of cheese in quesadillas?
Of course, go ahead and experiment with different types of cheese to discover your favorite flavor. You might want to try out some popular choices like cheddar, mozzarella, queso blanco, or pepper jack. Enjoy your cheesy journey!
How do I cook quesadillas without a quesadilla maker?
You don't need a quesadilla maker. Use a skillet or griddle instead. Cook on medium heat until crispy and enjoy!
What are some suitable dips or sauces for quesadillas?
To make your quesadillas that much better, pair them with dips and sauces like salsa, guacamole, sour cream, pico de gallo, queso, and hot sauce.
Can I make quesadillas ahead of time and reheat them?
You can prepare quesadillas in advance and reheat them in a preheated skillet or oven at a low temperature to regain their crispiness.