Do you have leftover carnitas? Here are a few ideas on what to do with your leftovers.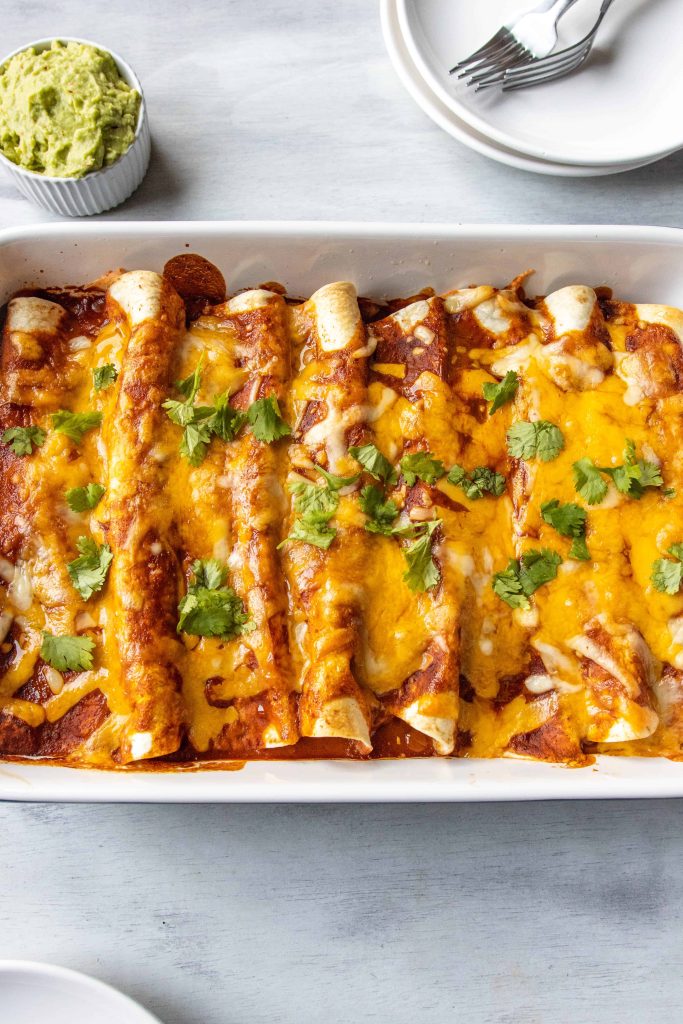 Don't let the name fool you. These Carnitas Enchiladas are pretty easy to make. The trick is cooking the pork in a slow cooker. It's easy, and the meat comes out moist and flavorful. I love how this dish looks look like you put a ton of time and effort into dinner… when I really didn't 😉
Get the recipe: Carnitas Enchiladas
If you are a quesadilla fan and haven't tried these Pork Carnitas Quesadillas, you need to join the party. We use slow cooker carnitas, Oaxaca cheese, and a large tortilla. Simple, easy, and very very tasty.
Get the recipe: Carnitas Quesadilla
These loaded fries are really good, and they are pretty simple to make. The carnitas meat is made in a slow cooker, and we used frozen french fries. Buy premade Pico de Gallo ( or make homemade pico de gallo) and top these fries off with sour cream, mashed up avocado, and hot sauce. Everyone will love these.
Get the recipe: Carnitas Fries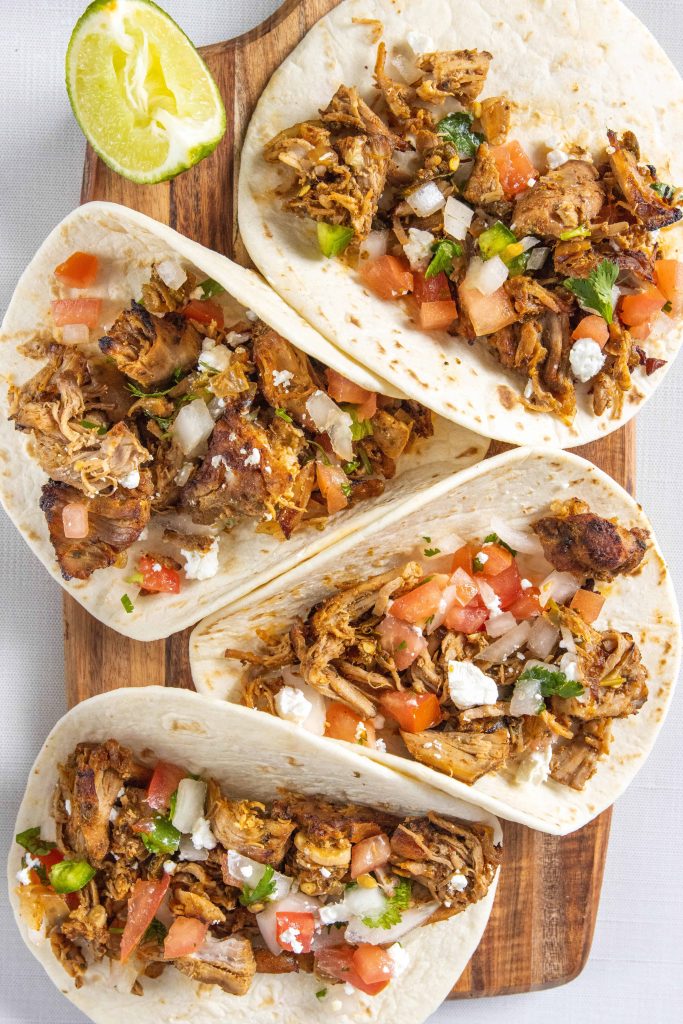 These Slow Cooker Carnitas Tacos are so easy to make. The pork is cooked in a slow cooker then broiled in the oven, so the edges get crispy with the middle stays juicy and flavorful. Pile the carnitas high on your tortilla and add your favorite pork taco toppings.
Get the recipe: Slow Cooker Carnitas Tacos
Sides
Don't know what to serve with your leftover carnitas? Check out these 13 delicious Mexican sides that will pair perfectly with whatever you make!